Université de Bordeaux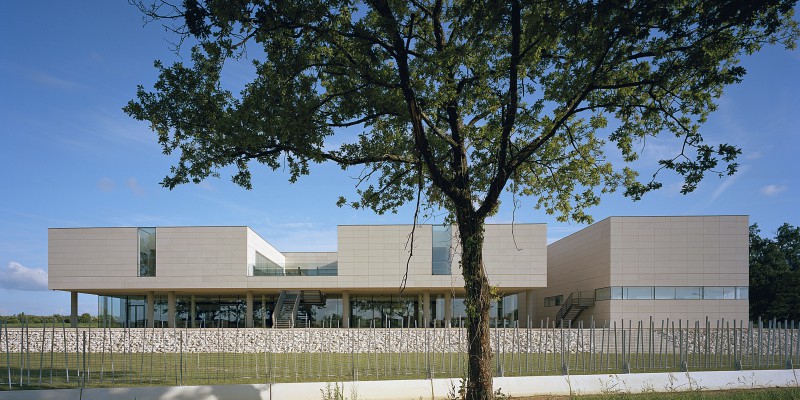 Situated at the heart of the world's N°1 fine wine production region, the University of Bordeaux Institut des Sciences de la Vigne et du Vin (Institute of Vine & Wine Science) is a multidisciplinary higher education, research and development center dedicated to meeting the challenges facing the wine industry of tomorrow.
The Institut des Sciences de la Vigne et du Vin brings together all research, training and technology transfer teams of the numerous partners working in the wine sector on the Bordeaux site.
---
OENOBIO Coordinator in Bordeaux
Pierre-Louis Teissedre
Oenologist (1989), Master (1990) and PhD from the University Montpellier 1 (1993). Full Professor in the ISVV (Institute of Vines and Wines Science) since 2005 and Adjunct Director of the Mixed Research Unit Œnologie (2005-2011). Research group leader of the applied Chemistry Laboratory. Expert in Technology group and Scientific Secretary of the «Safety and Health» Commission of the OIV (1994 to present). Author of 400 publications and communications and 11 patents. PhD Thesis direction (24). Leader of Research National (20), International (4) and Industrial (25) Projects. H index: 39, Citations: 5428. Director of the Oenologist National Diploma (since 2007), Coordinator of French Spanish-Master in Oenology (since 2011). Coordinator Erasmus-Socrates (since 2005). Head Coordinator of OENOVITI International network since 2010. Head of IP Erasmus OENOBIO 2014. Academic Coordinator of the Master WINTOUR since 2016.
University Rovira i Virgili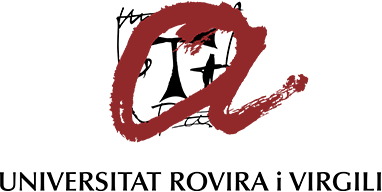 The University Rovira i Virgili was created in 1991 from the facilities that the Universities of Barcelona had in Tarragona. After 25 years has been consolidated as a small-medium size University (15000 Students) with very active research activity (4000 Postgraduate Students). The Faculty of Oenology is the only one in Spain and it was created in 1988. It holds the degrees of Oenology (rank 1st in Spain) and Biotechnology (2nd in Spain), the masters of Fermented beverages and EMJMD in Wine Tourism Innovation. The Faculty has more than 30 researchers and teachers devoted to all related sciences of wine making.
---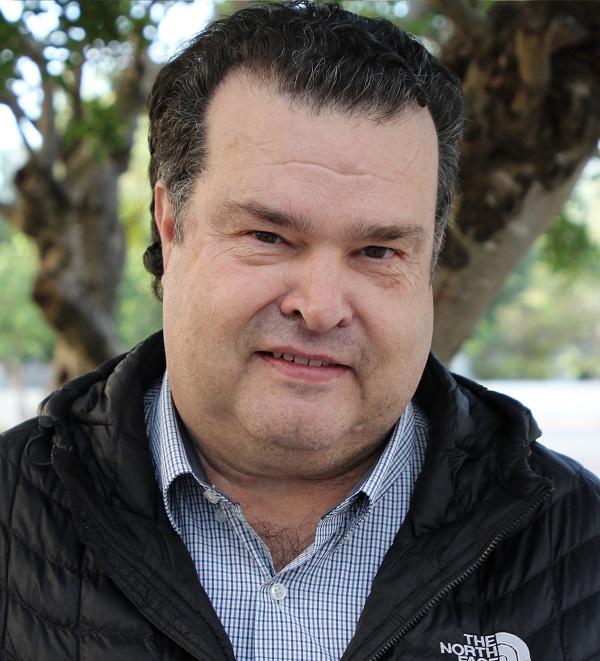 OENOBIO Coordinator in Tarragona
Albert Mas
Albert Mas is Full Professor from the University Rovira i Virgili. After his PhD (1984) and postdoctoral stages in USA and Canada, he returned to Tarragona when the Faculty of Oenology started (1988). He pioneered in the applications of Molecular Biology techniques in Viticulture and Winemaking, focusing later on in the studies of microbial monitoring and control of wine fermentations and spoilage. He has led the research group of Oenological Biotechnology for the last 20 years. He has published more than 150 refereed articles, supervised 20 PhD Thesis and has an h number of 35 (Scopus).
University of Torino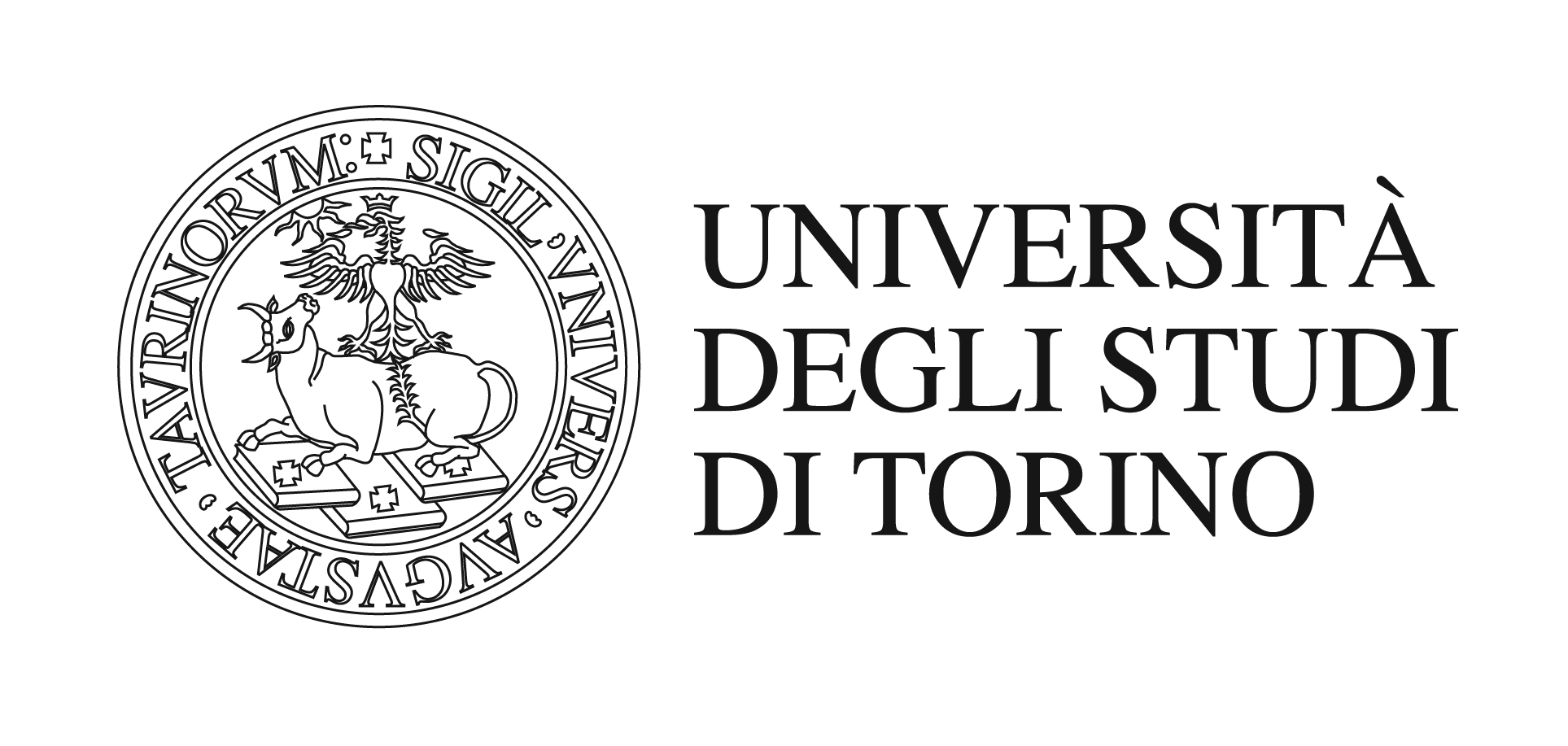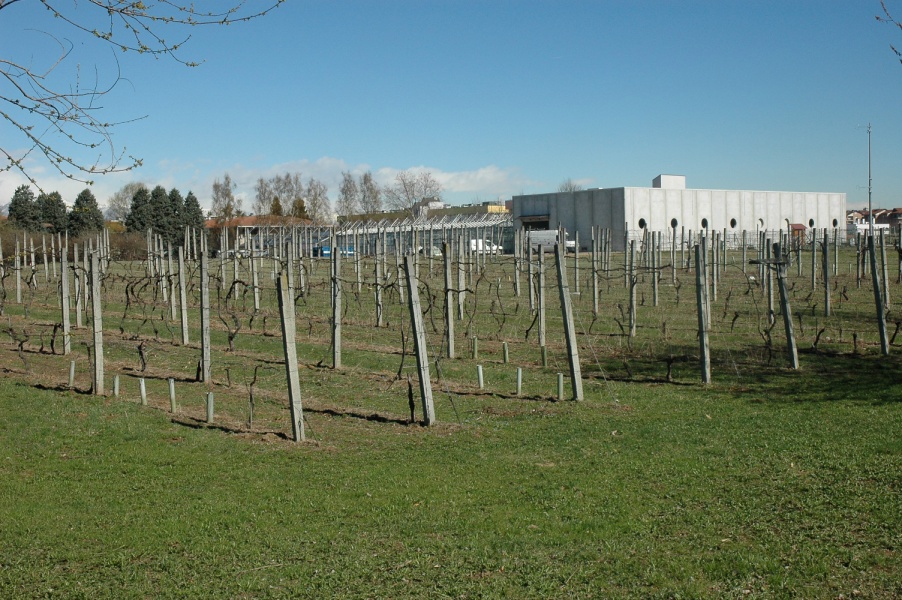 Department of Agricultural, Forest and Food Sciences (DISAFA)
The University of Turin is one of the most ancient and prestigious Italian Universities. Hosting over 74.000 students and with 120 buildings in different areas in Turin and in key places in Piedmont, the University of Turin can be considered as "city-within-a-city", promoting culture and producing research, innovation, training and employment.
The Dept. of Agricultural, Forest and food Sciences covers key areas of Agricultural Science and Technology, Forestry and Environmental Sciences, Food Technology, Viticulture and Enology, and Animal Science. Students may also take advantage of dual degree programs in Plant Biotechnology, Green Areas and Landscape Design, Viticulture and Enology Sciences.
---

OENOBIO Coordinator in Torino
Vittorino Novello
He is full professor of Arboriculture and Fruitculture since March 1st 2000 at Department of Agricultural, Forest and Food Sciences (DISAFA) of University of Turin. His didactic and research activities are related to Viticulture.
He has been, at University of Turin:
- Director of Specialization School of Viticulture and Enology Sciences
- Coordinator of Doctorate in Agriculture, Forest and Agri-Food Sciences
- Director of the Doctorate School of Agriculture, Forest and Agri-Food Sciences
- Director of the Department of Arboriculture
- Coordinator of the Laurea Specialistica inter-univerities on Viticulture and Enology Sciences
Presently is:
- President of the Master of Viticulture and Enology Sciences, network among the Universities of Turin, Milan, Foggia, Palermo and Sassari, partner of the European Consortium EMaVE (European Master of Viticulture and Enology), managing and offering the Euromaster Vinifera
- Member of the expert evaluators of ANVUR (National Agency for Evaluation the University and Research System)
- Component of the Italian Delegation at OIV (International Organization of Vine and Wine). In this role is a president of the working group ENVIRO (Sustainable Development and Climate Change), President of the Viticulture Commission, and component of the Scientific and Technical Committee of OIV
- Associated Editor of the open-access journal OENO-one, and referee of many international scientific journals
He has been coordinator of many research projects. In particular:
- national coordinator of projects of national interest (PRIN, years 2002-2002 and 2004-2006)
- national coordinator of AGER project 'An Italian Vitis database with multidisciplinary approach, for exploitation and valorization of the regional genotypes' (2011-2014).
Main Research Topics:
- Evaluation and valorization of new crosses (Dalmasso crosses)
- Photosynthesis and water relations in grapevine
- Table grape physiology under covering
- Precision Viticulture applications
- Physiology of end maturation in wine grapes
The activity is proved by 220 publications.
University of Agronomic Sciences and Veterinary Medicine Bucharest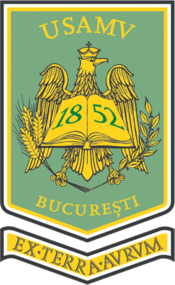 University of Agronomic Sciences and Veterinary Medicine of Bucharest (USAMV), with a tradition of 167 years in education and scientific research, provides high quality and multidisciplinary training in Engineering Sciences and Biological and biomedical science both to young and all those interested in life-long training, or changing their professional profile.
USAMV currently operates seven (7) faculties in Bucharest , two (2) branches across the country in Călărași and Slatina and fifteen (15) departments.
Both teachers and researchers and the modern infrastructure for education and scientific activities, in addition to the student-centered approach create the perfect environment for students` personal and professional development in a modern university.
OENOBIO Coordinators in Bucharest

Arina Oana Antoce
Arina Oana Antoce holds a degree in biochemistry (1991), MSc in Wine Management and Marketing (2004), PhD in Agricultural Chemistry, Osaka Prefecture University, Japan (1998) and PhD in Horticulture specialization Oenology, USAMVB Bucharest (2000). She is also vicepresident (responsible for research) of the Romanian Authorized Winetasters Association (2004 to date) and acts as an expert in the commission of Oenology of the International Wines and Vines Organization (OIV) (2011 to date). She is coordinator of PhD and of the Master Programme "Advanced technologies, management and marketing in viticulture and winemaking" of USAMVB. Coordinated 12 research projects and participated in other 21. Experience in organic viticulture as a coordinator of a national project CEEX 67/2006-2010, "Verifying the principles of organic viticulture in ecosystems representative for Romanian viticulture in order to develop an accreditation methodology (ECOVIT)". Author of over 200 publications, from which 30 in ISI journals.

Răzvan Ionuț Teodorescu
Răzvan Ionuț Teodorescu is professor and Vice Rector in charge with Coordonation Research Centres, Informatization, Counselling and Relationships with the Socio-Economic Environment (2015 – present) in USAMV Bucharest. He holds a PhD Diploma in Horticulture (2002– 2005), an MSc Diploma (2002 - 2004) and , BSc Diploma in Vegetal Biotechnology Engineering (1996 – 2001) obtained at USAMV Bucharest. Research activity: 25 national and international projects from which of them 12 as project manager; 61 scientific articles: ISI and ISI proceeding – 30, BDI - 31. Member of the ISHS, Deputy Chairman of the Romanian Society of Horticulture - Bucharest Branch and Member in over 30 Editorial Boards of Scientific. Associate member of the AAFS "Gheorghe Ionescu Şişeşti", Department of Soil Science. Main projects: PFE20 "Development of the Center for the superior valorization of the by-products from vineyard farms", 2018-2020; PN II / 150 - Increasing the competitiveness of wine-growing products, applying bioconversion technologies, 2014-2017.

George Adrian Cojocaru
George Adrian Cojocaru, lecturer of oenology, at the Faculty of Horticulture, USAMVB, is very much involved in educational and research activities related to wine chemistry, process optimization, mathematical modeling and wine technology.
George Adrian Cojocaru is a horticultural engineer (2009), MSc in Advanced technologies, Management and Marketing in Viticulture and Winemaking (2011), Ph.D. in Engineering and Resource Management for Plants and Animals – Horticulture with specialization in enology, USAMV Bucharest (2014). Is an authorized winetaster since 2014, after the graduation of the Romanian Authorized Winetasters Association courses.

Ioan Constantin Namolosanu
Ioan Constantin Namolosanu, Professor consultant of œnology and viticulture, is coordinator of PhD students and in charge of teaching in the long distance modules – oenology course.
External Collaborators

Aurora Ranca
Aurora RANCA is researcher and director of the Murfatlar Research and Development Station for Viticulture and Oenology with specialization in organic agriculture. Her fields of expertise are organic viticulture, studies of biodiversity in vineyards, research on biological control of pests and diseases; climatic changes effects in viticulture. She is teaching courses in organic agriculture farmers in the SE area of Romania . She coordinated 19 research projects of which 6 in organic viticulture and participates as partner in ERANET CORE ORG ANIC – BIOVINE project. Author of over 100 publications, from which 16 in ISI journals.

Laura CĂLUGĂRU
Counselor at the National Office of Vine and Wine Products, with more than 15 years of experience in vine and wine sector and a PhD in Oenology, Laura is accountable for Romanian Vine Register and permanent member of the EU Agriculture Commission Groups - Wine sector. Currently she acts as national expert for the Romanian EU Presidency for the CMO Regulation and OIV relationship.
Hochschule Geisenheim University

The best of both worlds: in its teaching as well as its research, Hochschule Geisenheim University combines the strengths of a traditional research university and a university of applied sciences.
HGU offers their students eight practice-oriented Bachelor degree programs, each leading to a professional qualification, and nine research-based Master degree programs. Doctoral students complete their PhDs in co-operation with renowned German and foreign universities; students and scientists alike benefit from the strong international network of HGU and partners. Research is equally application- and theory-based, with the focus on the field of special crops in viticulture and horticulture and their diverse production and processing areas. HGU combines this with the fields of fresh produce logistics, food safety, business administration and marketing. Planning and design are two further key areas encompassing landscape architecture, landscape gardening and environmental conservation. This diversity and international approach define the Geisenheim Profile.
---
OENOBIO Coordinators in Geisenheim

Yvette Wohlfahrt
Yvette Wohlfahrt holds a Diploma (2009) and a M. Sc. (2013) in Viticulture and Enology after studies at Geisenheim University (HGU) and Justus Liebig University (JLU) Giessen. Between her degrees she worked abroad for wineries in Australia, Canada and New Zealand. Since 2014 scientist at the Viticulture Department at HGU. Currently preparing her PhD in the field of climate change research on vines. Since 2018 she extended her field to organic and biodynamic viticulture within the long term project INBIODYN.

Manfred Stoll
Studies in Viticulture and Oenology (FH Wiesbaden), Biology (University Würzburg), followed by a doctorate at the University of Adelaide (Australia) and post-doc at the University of Dundee (Scotland) with focus on ecophysiology and remote sensing. Worked as a wine consultant in the Franconian region. Since 2005 at the Research Centre Geisenheim and subsequently the Hochschule Geisenheim University (HGU). Since 2015 Head of the Department of General and Organic Viticulture. Expertise: Viticulture, ecophysiology, remote sensing, precision viticulture.
Picture: © Winfried Schönbach, Hochschule Geisenheim University

Randolf Kauer
Diploma in Viticulture and Enology at FH Wiesbaden (Department of Geisenheim) and Justus Liebig University (JLU) Giessen; Doctorate at Justus Liebig University (JLU) Giessen: "Comparative studies on integrated and organic viticulture in 12 different sites and with 2 different varieties, cvs. Müller-Thurgau and Riesling"; Since 2003: Professor for organic viticulture at Hochschule Geisenheim University; Expertise in organic and biodynamic viticultural farming systems (INBIODYN – long term project), soil management and biodiversity, copper reduction strategies, enology in organic viticulture.
Vignerons Bio Nouvelle Aquitaine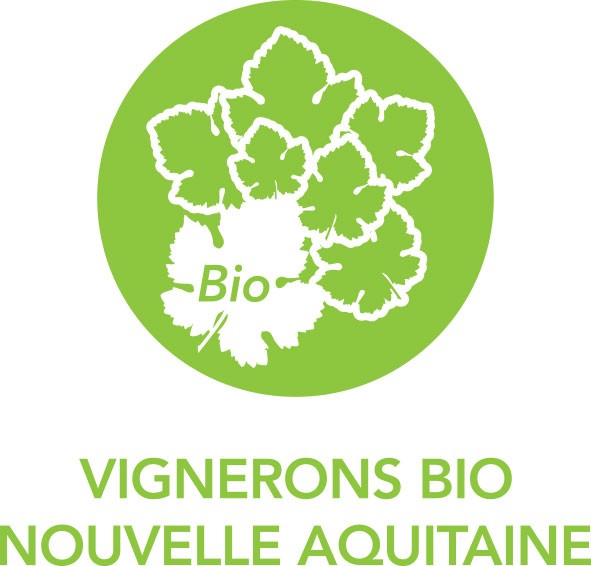 Vignerons Bio Nouvelle Aquitaine is an association of more than 200 organic winemakers, established in 1995 to promote organic wines. Its missions are:
Mission 1: Represent and defend interests of the organic wine growers with the regional, national and european authorities bound to the vine growing and to the organic farming.
Mission 2: Contribute to the economic and technical development of the production of organic wines, by accompanying individually and collectively the organic wine growers.
Mission 3: Ensure promotion, the develop collective image and the fame of the organic wines and spirits with the professionals and the private individuals.
Mission 4: Introduce and collaborate in programs of reasearch, development and experiments to improve the quality of organic wines.
---
OENOBIO Coordinators at VBNA

Stéphane Becquet
Stéphane Becquet is an agronomist engineer and winemaker. He is in charge of oenology and consulting by advising organic wine growers. He also leads research and development missions of Vignerons Bio Nouvelle Aquitaine, in collaboration with regional and national research structures (IFV, ITAB, ISVV…). Specialist of organic regulation and œnology, he is expert consultant at national and european levels.

Anne Hubert
Anne Hubert is an agronomist and oenologist. She has worked at the Institute of Vine and Wine of Bordeaux on projects around consumption and willingness to pay of consumers on different types of wines: organic wines, from resistant varieties, conventional. At Vignerons Bio Nouvelle Aquitaine, she participates in research and development programs and also works on economic and marketing missions.
Ecovin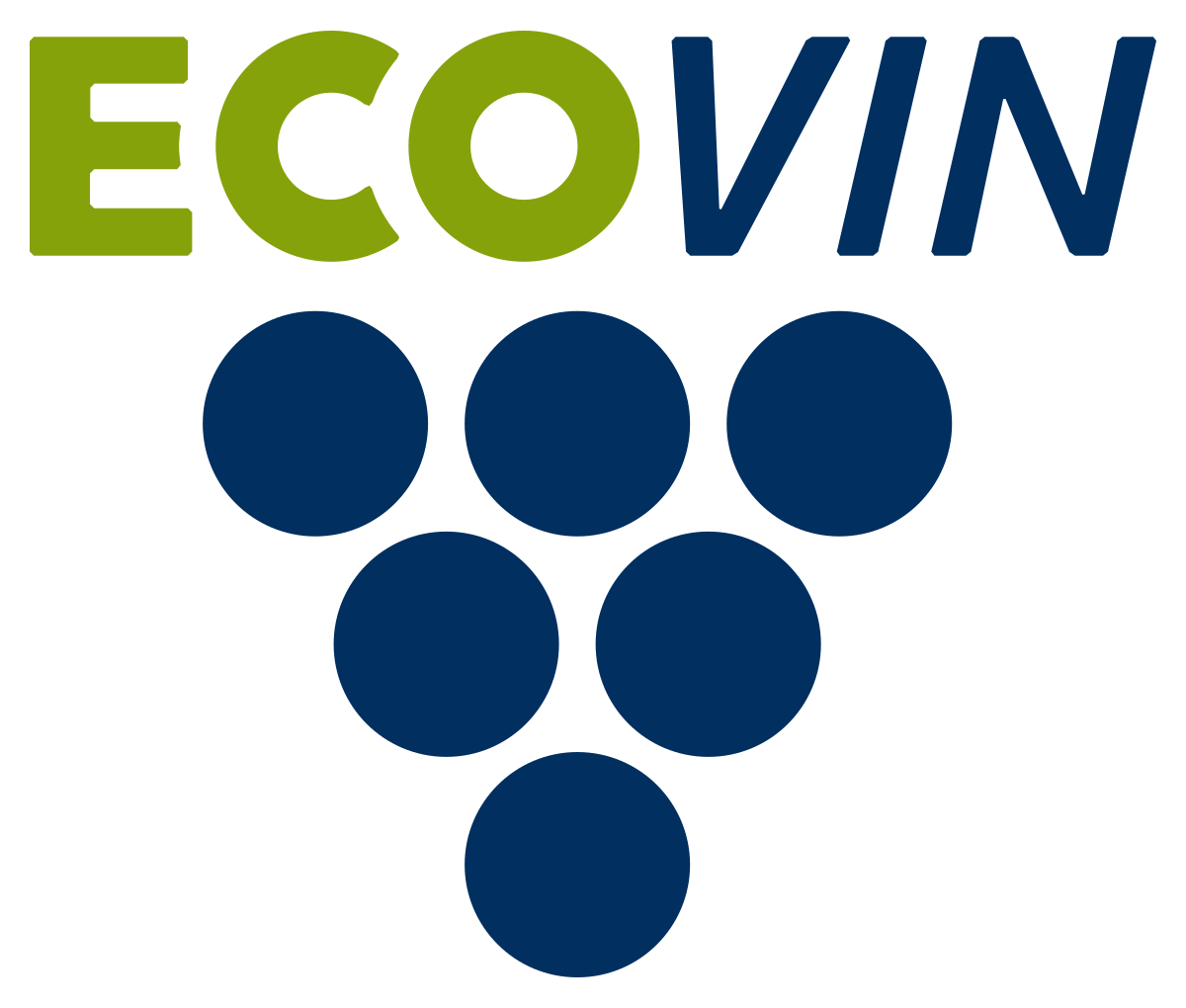 The ECOVIN-Federal Association of Organic Wine Producers

Since 1985, the ECOVIN Association has provided those wine-growers, who have cultivated their grapes in accordance with the strict standards of organic viticulture, with a consolidated Head Association at federal level. Today, 233 associated members including both self-marketing producers as well as wine-growers' cooperatives cultivate almost 2.356 hectares of vineyards. This makes ECOVIN the largest association of winegrowers who practise controlled organic viticulture in Germany. Currently, 8 % of all German wine-growers are working in close adherence to these strict organic standards.
A regional Branch Association of ECOVIN is located in almost all of the designated winegrowing regions in Germany. The respective Eco-Wine-growers meet regularly in these regional Branch Associations to exchange information on their experiences, to arrange matters of internal organisation and to take part in continuation training sessions. The ECOVIN-Federal Head Office in Oppenheim near "Great Wine Capital" Mainz tends to the needs of its members and of the regional Branch Associations and is also responsible for issuing policy statements on matters of political relevance. In addition, it organises continuation training programmes and co-ordinates all functional aspects of its association's work. A Board of Director consisting of three Board Members, who are directly elected by the association members, has the overall responsibility for the work of ECOVIN. There is a great experience in project cooperation with different international partners for example the ORWINE project, or the current ERASMUS+ Project European Partnership for biodiversity protection in Viticulture as well as different projects in Germany with partners like Hochschule Geisenheim University (HGM) and Julius-Kühn-Institut.
---
OENOBIO Coordinator at ECOVIN

Ralph Dejas
Ralph Dejas is Geographer and Economist. He is managing director at ECOVIN since 10 years now. He has worked on topics sustainability and biodiversity since many years, even on international level e.g. the ERASMUS+ Project "European Partnership on Biodiversity in Viticulture" (2015-2018)